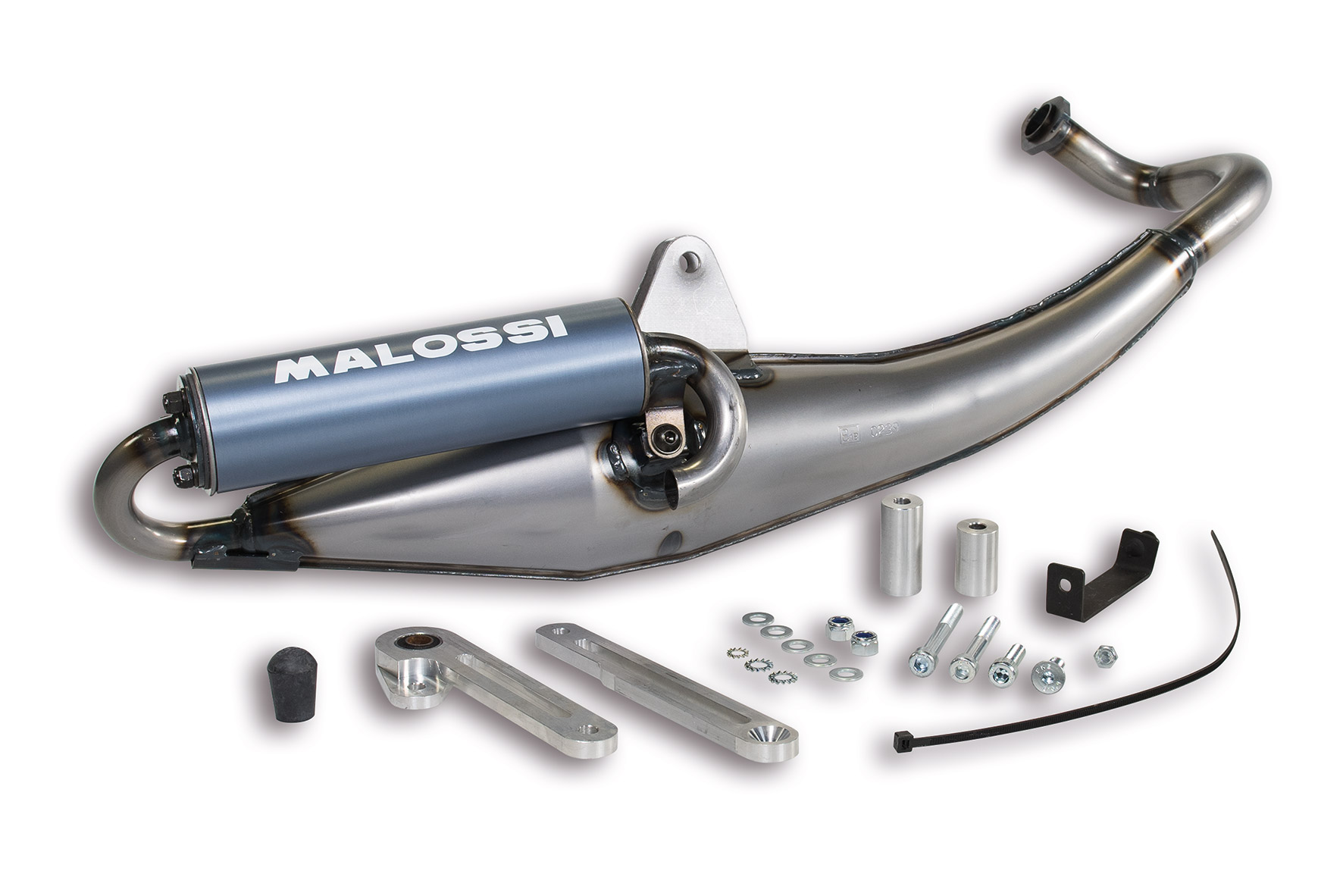 Description
Technical Features
EXHAUST in special sheet steel (1.5 mm thickness) manufactured through the press working process. The exhaust features silencing baffles, aluminum alloy mounting brackets with vibration isolators. Clear-coat finish.
SILENCER in aluminum, repackable.
Produits réservés exclusivement à la compétition dans les lieux réservés pour et suivant les dispositions des autorités sportives compétentes. Nous déclinons toutes responsabilités en cas d'utilisation inadéquate.
Makes and Models
EXHAUST SYSTEM FLIP homologated
Make
Model
KYMCO
KYMCO AGILITY R16 50 2T euro 2 (KF10B)


TYPE : KF10BA - THE "TYPE" ONLY SPECIFIES THE MODEL IN WHICH HOMOLOGATION WAS VALIDATED , THIS DOES NOT LIMIT THE INSTALLATION

KYMCO
KYMCO AGILITY R16 + 50 2T euro 2 2016-> (KF10D)


** TYPE : NOT HOMOLOGATED ** THE ABSENCE OF HOMOLOGATION DOES NOT LIMIT THE PRODUCT FITTING

KYMCO
KYMCO DINK 50 2T


** TYPE : NOT HOMOLOGATED ** THE ABSENCE OF HOMOLOGATION DOES NOT LIMIT THE PRODUCT FITTING

KYMCO
KYMCO PEOPLE 50 2T


TYPE : B1 ver.20 - THE "TYPE" ONLY SPECIFIES THE MODEL IN WHICH HOMOLOGATION WAS VALIDATED , THIS DOES NOT LIMIT THE INSTALLATION

KYMCO
KYMCO SUPER 9 50 2T LC


** TYPE : NOT HOMOLOGATED ** THE ABSENCE OF HOMOLOGATION DOES NOT LIMIT THE PRODUCT FITTING

KYMCO
KYMCO TOP BOY - COBRA 50 2T


** TYPE : NOT HOMOLOGATED ** THE ABSENCE OF HOMOLOGATION DOES NOT LIMIT THE PRODUCT FITTING