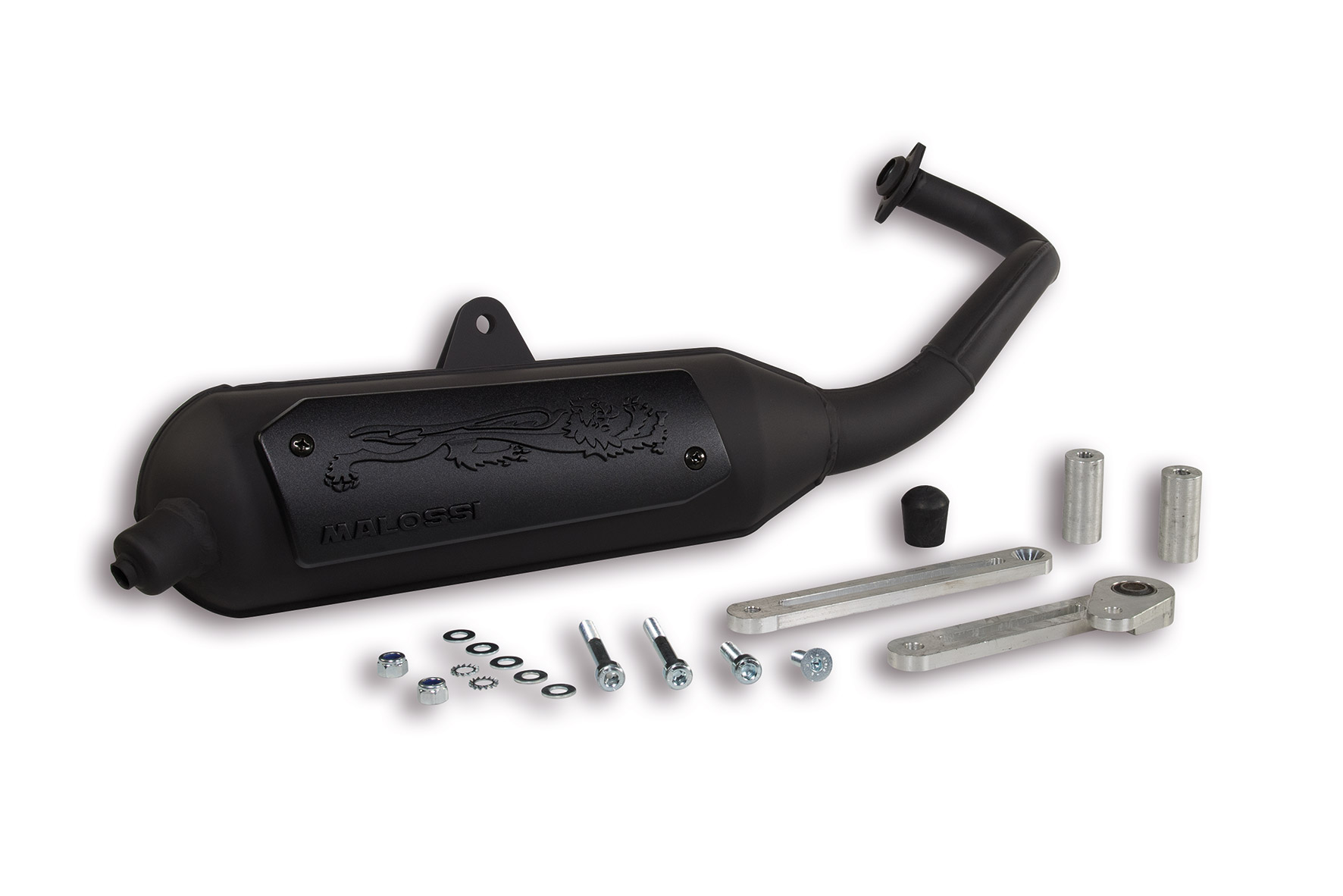 Description
Homologated exhaust systems for Scooters 50 2T
Gritty looking, silent, performing.
Designed to complete an optimal engine thermodynamic cycle, defined at the test bench and tested on rough road paths with strong slopes.
Made of mild steel sheet, internally covered with soundproofing materials, featuring a reinforced "chicane", epoxy-coating and aluminium die-cast heat shield.
Produits réservés exclusivement à la compétition dans les lieux réservés pour et suivant les dispositions des autorités sportives compétentes. Nous déclinons toutes responsabilités en cas d'utilisation inadéquate.
Makes and Models
EXHAUST SYS. WILD LION homologated
Make
Model
APRILIA
APRILIA SR MOTARD 50 2T euro 2


TYPE : C50 var. 2 ver. 00, for vehicles PRODUCED 2013-> - THE "TYPE" ONLY SPECIFIES THE MODEL IN WHICH HOMOLOGATION WAS VALIDATED , THIS DOES NOT LIMIT THE INSTALLATION

DERBI
DERBI VARIANT Sport 50 2T


** NOT HOMOLOGATED FOR THIS VEHICLE ** THE ABSENCE OF HOMOLOGATION DOES NOT LIMIT THE PRODUCT FITTING

PIAGGIO
PIAGGIO TYPHOON 50 2T euro 2 2011->2017 (C421M)


TYPE : C50 var. 1 ver. 00, for vehicles PRODUCED 2013-> - THE "TYPE" ONLY SPECIFIES THE MODEL IN WHICH HOMOLOGATION WAS VALIDATED , THIS DOES NOT LIMIT THE INSTALLATION
Spare parts
EXHAUST SYS. WILD LION homologated