Double POWER CAM camshaft
for YAMAHA T MAX 530 ie 4T LC 2015->2016 (J409E)
5915981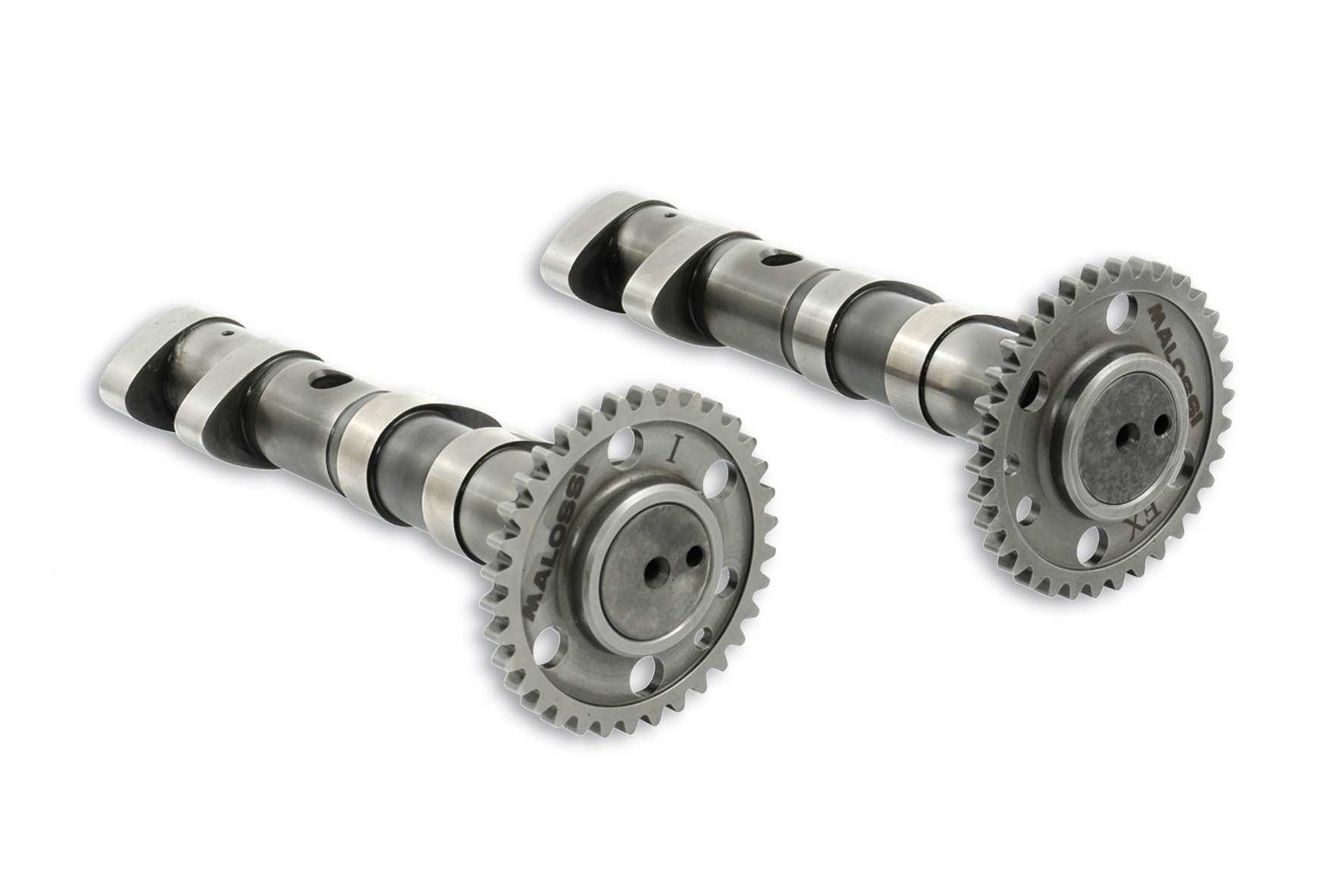 Description
Super T-Max
Malossi is proud to offer "Super T-Max," a completely new gamma of products for the most popular Yamaha Maxi-Scooter and like always "Made In Italy"!
Double Power Cams
Camshafts are the most critical timing component in a 4-Cycle engine.
The camshafts, in fact, are assigned the tasks of controlling the air/fuel mixture in the combustion chamber by opening and closing the intake valves and also evacuating the exhaust gases by opening and closing the exhaust valves.
Malossi's Double Power Cams are fine-tuned to generate an optimum and progressive power increase if matched with original cylinder or an exponential increase in power if matched with Malossi's 560 cc big bore twin cylinder set.
Malossi has thought of both carburetted and electronic fuel injected scooters.
In fact, first and second series, if equipped with Malossi's Double Power Cams, can produce noticeable power increases.
Malossi's Double Power Cams result from long and meticulous engine testing with our in-house dyno.
The manufacturing process was achieved by our engineering department's scrupulous requirements, starting with the material selection to the high precision machining to the heat and chemical treating and finally to quality inspection and assembly.
Malossi S.p.A, always providing the highest quality service.
Specifications
Exhaust valve camshaft
Intake valve camshaft
Made of high alloy steel, casehardened, gas nitride, and ground with redesigned, high lift and re-profiled lobes.
Products reserved exclusively for competitions in places intended for them in accordance with the provisions of the competent sports authorities. We Disclaim all liability for improper use
Makes and Models
Double POWER CAM camshaft