BRAKE PADS homologated
for APRILIA SPORTCITY ONE 50 4T (PIAGGIO C377M)
6215013BB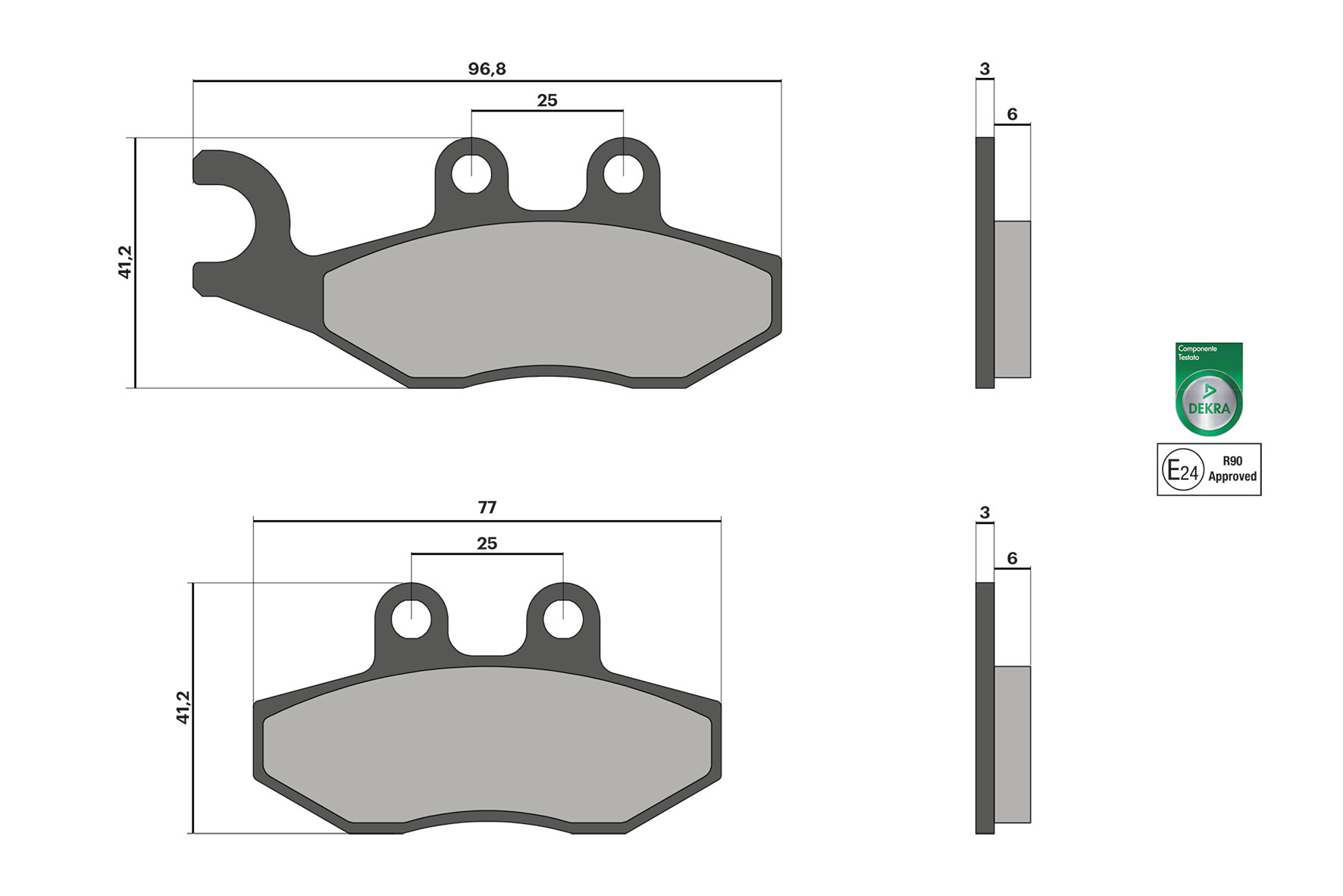 NOTE: Front ** HOMOLOGATED **
Description
Malossi is proud to present to his customers a complete range of brake pads suitable for any use, from the road to the race track. Our products are the result of an intense research and development work which lead to meet the high standards required for homologation by a prestigious organization such as DEKRA.
SPORT

BRAKE PADS SPORT

Malossi SPORT Brake Pads are made of organic-based friction material, totally asbestosfree.

This product range represents the excellent choice for replacing OEM pads.

The blend of these pads guarantees their long life, without penalizing braking efficiency.

Besides excellent performance, BRAKE PADS SPORT provide a fine brake modulation, thus allowing to stop the own vehicle with great safety and control in any condition.

MHR SYNT

BRAKE PADS MHR SYNT

Pads with sintered friction material have the highest friction coefficient and for this reason they guarantee shorter stopping distances with breathtaking decelerations. Their peculiarity consists in being able to keep a stable performance regardless of temperature and weather conditions.

The friction material is obtained through a sintering process of metal dusts and other copperbased elements. The result is a compound able to enhance the braking power without reducing the lifetime of the pads.

MHR

BRAKE PADS MHR

The friction material of BRAKE PADS MHR is produced with completely organic-based and asbestos-free fibers. The blend has been specifically formulated for racing use and reduces at most brake fade.

BRAKE PADS MHR achieve the best performance in the shortest time, thus keeping a perfect stable performance as well as an exemplary brake modulation from the first to the last lap of the race. This is an essential condition for the use on the race track.

The blend of these pads contains elements which prevent the friction material from burning when subjected to stress, such as during a competition!
HOMOLOGATION
Every day Malossi undertakes to improve the quality, performance and safety of its products; the new range of HOMOLOGATED brake pads was designed to this purpose.
It is important for us to guarantee our customers that MALOSSI PADS and MALOSSI SYNT PADS comply with the strict standards required by ECE R90 homologation and that they can be used on road vehicles in all of Europe and many countries in the world.
HOW DO MALOSSI PADS GET HOMOLOGATED?
In order to obtain this certification MALOSSI PADS must overcome some road tests on the vehicle for which they are intended. These tests aim at checking their efficiency through a series of brakings, both sudden and under stress, in order to evaluate pad resistance and its braking capacity at different speeds. Brake pads must be tested also for speed sensitivity with the aim of evaluating which pressure variation is necessary to exert, in order to obtain the same value of deceleration at three different speeds. Besides road tests, the material of which pads are made undergoes laboratory tests such as compression and cut resistance.
Malossi obtained the certification based on E/ECE/324-E/ECE/TRANS/505 Regulation No. 90 in co-operation with Dekra, an eminence in the field of certification services. The tests on the vehicles have been performed by Dekra inspectors at Balocco Proving Ground and Dekra Test Center in Cinisello Balsamo, and they passed the ECE R90 requirements by wide margin!
THE WHOLE RANGE OF MALOSSI BRAKE PADS IS DESIGNED AND MANUFACTURED IN ITALY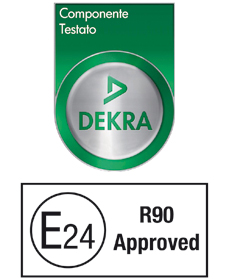 Products reserved exclusively for competitions in places intended for them in accordance with the provisions of the competent sports authorities. We Disclaim all liability for improper use
Makes and Models
BRAKE PADS homologated