BRAKE POWER DISC external Ø 240 - thickness 3,5 mm
for GILERA RUNNER FXR - SP 180 2T LC
6211702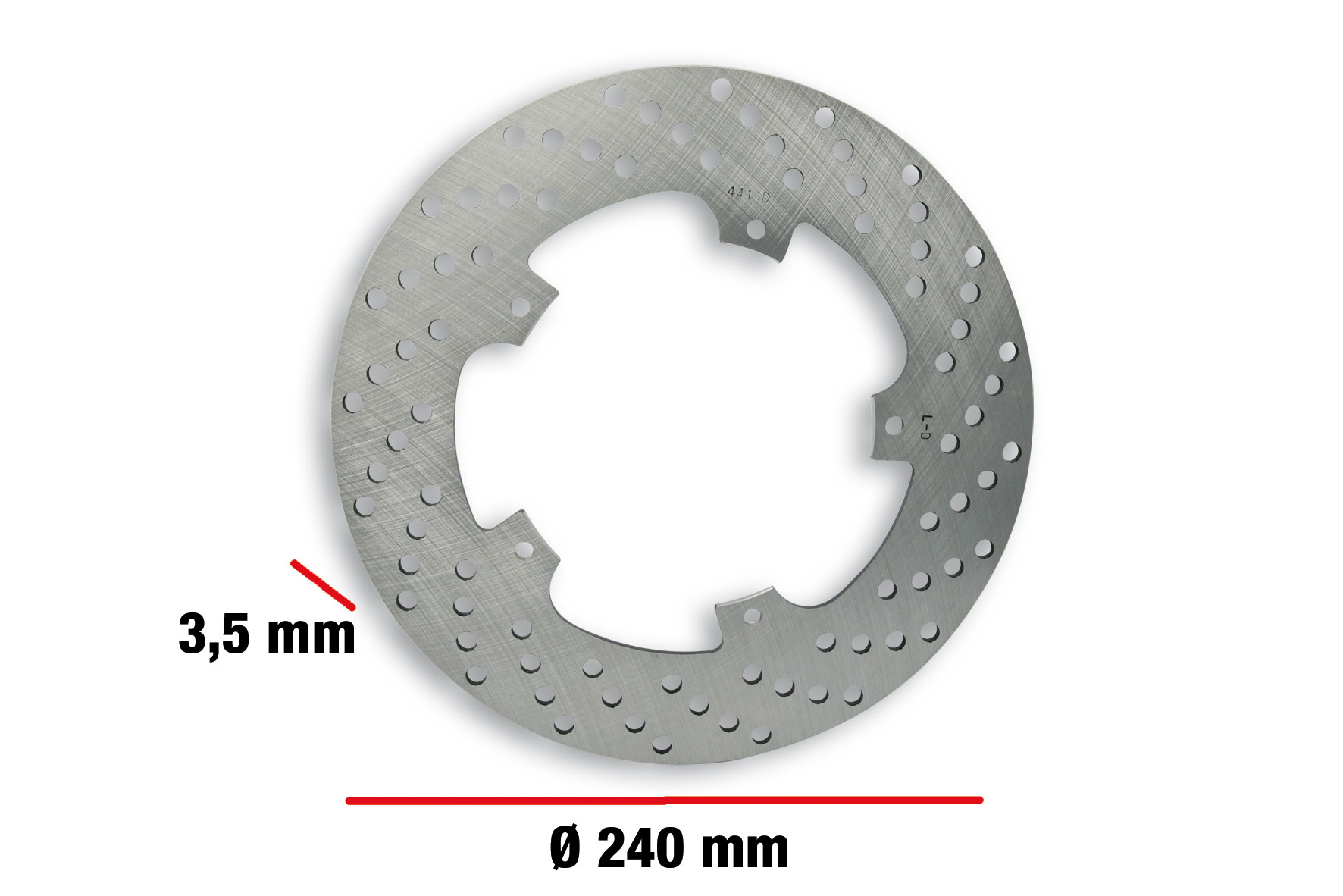 The product has LOW AVAILABILITY.
Description
BRAKE POWER DISC
Brake discs
Malossi has continued along the security path, designing and developing a complete line of brake discs and brake pads for the latest generation of vehicles.
These new brake discs represent the highest technology in the industry:
- they are cut with a laser to respect the strict tolerances imposed
- the friction surfaces must respect very strict parallel and roughness tolerances
- the ventilation holes have been developed to ensure constant performance even under extreme conditions.
Material:
Special stainless steel expressly formulated and developed to create the Brake Power Discs, to ensure:
- high resistance, to achieve thinner and hence lighter discs
- absolute resistance to corrosion, atmospheric agents and wear
- high friction coefficient to allow extraordinary braking efficiency and smooth brake progression
Products reserved exclusively for competitions in places intended for them in accordance with the provisions of the competent sports authorities. We Disclaim all liability for improper use
Makes and Models
BRAKE POWER DISC external Ø 240 - thickness 3,5 mm